When you look at the big picture, technology advancements have a tendency to stun. Cell phones, smartphones, tablets, computers — what had once been nonexistent has since become commonplace. Each of these technological developments didn't simply manifest itself out of thin air, but rather evolved off of existing concepts and tools.
The same can be said for medical imaging equipment. As anyone in the medical profession knows, there are consistent advancements happening, sometimes so quickly that we forget to take a moment to reflect on the progress that's been made. In today's blog, your South Florida X-Ray supplier will provide you an update on some of the imaging technology that's bursting onto the scene. And as always, remember to call Bravo Imaging for service, maintenance, and repair for any of your facility's medical imaging equipment, or to order new or gently used technology!
Increased Portability
From situations of convenience to times of crisis, portability has become higher in demand. As a whole, we're seeing improvements in mobile and portable X-ray systems. Machines are becoming lighter in weight and easier to transport, which can make it more efficient to get to patients. Additionally, battery life continues to be a priority for technological developments. Extended battery life means increased time and usage of a portable X-ray machine.
In late 2017, Carestream Health demonstrated its newest Carestream DRX-Revolution Nano Mobile X-Ray System at a tradeshow. Some of the latest features include a unique lithium iron phosphate battery, one which provides prolonged life, as well as carbon nanotube technology which makes for a lighter and more mobile system. This device will become available for purchase in 2018.
Higher Volume
One of the purposes of advancing and tweaking existing technology is not only to simply improve the function, but to make it accessible for more people. X-ray systems and MRI machines are continuing to be constructed and developed in manners that make it easier to perform medical imaging on greater numbers of patients. Battery life, as well as onboard charging abilities, are standards that are continuing to be developed. Even by simply increasing the time that these machines can function means that more people can be helped.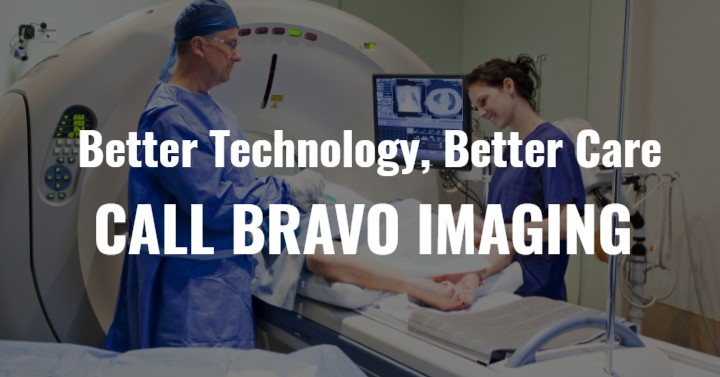 Better Viewing Options
Detector panels are one such way in which radiologists can access information easier, as well as provide imaging in a greater capacity. Certain panels, as reported by Imaging Technology News, are offering "stitching as a standard feature — combining up to four images together into one to increase the image viewing area." This produces a better and more holistic image, one which can aid in diagnostics later on.
There are a number of changes that are continuing to develop in the world of medical imaging equipment. These advancements mean that better images can be taken, in higher volumes of usage, and can ultimately help more people get the answers they need. When you're ready to take your medical clinic or hospital to the next level of up-and-coming technology, talk with the X-ray suppliers at Bravo Imaging! We would be more than happy to provide you with a new X-ray, MRI, CT scanner, and so much more. Get in touch with our team today.