Whether you run a mobile imaging services company or you operate within a facility, mobile imaging services can dramatically boost productivity. Increasing productivity of the radiology technicians you employ is not only important to overall relative value units, but also to patient satisfaction, both of which directly impact income. Here, we will discuss just a few of the ways that mobile digital radiography service can help boost productivity in your practice.
#1. Reduces need for scheduling and extra staff in an inpatient setting.
In inpatient settings, such as a hospital, imaging services typically need to be scheduled so that staff can bring patients down to the radiology department for their services. This sounds great, in theory, but with all of the equipment, patients have the potential to be hooked up to, along with physical limitations, moving a patient down to the radiology department can become a lengthy process and require several hospital employees. If your facility employs a transportation department, most of what the staff does is taking people to radiology. By utilizing a portable digital imaging machine, a radiology technician can easily go from room to room performing services while the patient remains in their room. The portable machines are easy to operate by one or two technicians and eliminate the need for a nurse to package the patient and a team to transport them down. This also allows the radiology technician to move on to another room if the patient is busy or unavailable.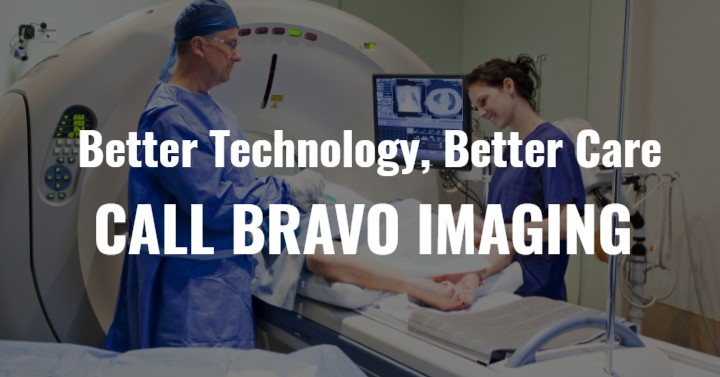 #2. Allows STAT to actually mean "right now!"
In the middle of an emergency, there are priority services rendered to a patient. In some instances, imaging services would be incredibly helpful, but getting a patient to the radiology department can be nearly impossible. Portable digital radiography machines allow the radiology technician to move equipment to the scene where the patient is to get the imaging that helps diagnose and affect treatment. Similarly, nursing homes and rehabilitation centers that don't have imaging services onsite can reduce hospital referrals and emergency room visits of their patients with the use of mobile radiology services. With the help of a mobile imaging machine, the radiology department can come to the patient and allow a STAT order to actually be completed "right now!" Additionally, the technology utilized with mobile radiography equipment includes a digital feed which allows physicians to receive immediate feedback at which means STAT readings and interpretations as well.
#3. Improves patient satisfaction and boosts bookings.
Both inside and outside the hospital, people — patients and caregivers alike — enjoy the ease and convenience of mobile imaging services. Whether it is an x-ray completed in a patient's hospital room or an anatomy scan ultrasound conducted in the comfort of the patient's living room, mobile radiology services eliminate the need for patients to travel to a special room and allows them to be (relatively) comfortable during their imaging procedure. It also allows patients who would otherwise not schedule their services — bed bound or transportation issues — to get the services they need. All of these factors help to boost patient satisfaction and comfort. Improved patient satisfaction coupled with convenience is sure to boost service bookings.
If you are interested in upgrading your radiography equipment to a state-of-the-art solution to revolutionize the way your practice runs, browse the many options available from Bravo Imaging. We sell the latest portable x-ray machines equipped with DR/CR technology as well as mobile c-arms. Contact us at Bravo Imaging for more information or to upgrade your imaging equipment today!