Many people equate purchasing an MRI machine to purchasing a car. While the vendor is interested in selling you equipment, you have some ideas about what you want and your budget, as well as you want to get the best deal. It is likely that just like in the car scenario, you have the equipment to trade or that you are replacing, so you have an idea of features that are important to your practice. Before making contact with an MRI equipment supplier, there are a few questions you should ask yourself first.
What do you need from an MRI machine?
Whether your practice is interested in installing an MRI machine as a new service or your current machine is at the end of its life and you are looking to replace it, there are a few questions you should answer before finding a new machine.
Why do you want to purchase an MRI machine?
When your practice makes the decision to invest in an MRI machine, it is a big investment, one that is not generally taken lightly. Before you begin shopping the various models of medical imaging equipment available on today's market, consider why you are purchasing a machine. If you are looking to add to your existing collection of diagnostic equipment, you can feel confident that you can take more time to look for the best machine to fit your needs as well as your budget, even if it requires delivery and installation time. However, if you are purchasing a new machine to replace one that has met the end of its lifetime, you can consider trading but will likely be in more of a hurry to get a new machine installed.
What services do you perform?
Does your practice offer a wide range of MRI imaging options including MRA, MRV, and breast MRIs, or are you a chiropractor who conducts in-house MRIs to guide treatment? The circumstance of your situation will guide what kind of machine you seek to purchase. For instance, is a traditional MRI machine working for your practice or are you thinking of investing in a wide-bore or open high-field MRI machine, or both?
Are you looking to upgrade?
Medical imaging technology has made significant advances in the last 10 years alone, so if your machine is 20 years old, instead of replacing, you may want to consider an upgrade. For instance, if you are a full-service medical imaging clinic, you'll want the newest state-of-the-art MRI machine. Think about your current patient population and what you currently use your machine for, and how often.
What is your budget?
Your budget will greatly affect which machine you invest in. Your budget will guide whether you purchase a brand new top-of-the-line MRI machine or refurbished equipment at a discounted rate. Not only should the initial purchase price be considered, but also how much it will cost to properly maintain the equipment over its lifetime. You'll also need to consider the cost of anything that is not included with the machine but required for proper operation.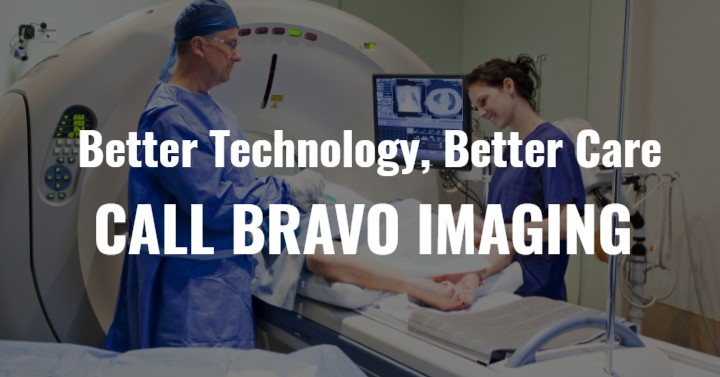 Things to Look For in an MRI Equipment Company
If you have answered all the questions above and have found a medical imaging equipment company that sells the machine you are looking for, do some research and answer these questions before committing your time and money to any one company.
Is the equipment sales company reputable?
This is an important question to ask, especially if you are purchasing refurbished equipment. Check out reviews of customers who have used their services and, if you can, speak with previous customers to get answers to all your questions about service experience, quality of staff and equipment, and overall satisfaction. Take a look at the company's website for information and talk to them in person to feel out the company before letting them know you are interested in purchasing equipment.
What type of warranty is offered on equipment they sell?
Warranties are important over the life of your MRI machine and will vary based on whether you are purchasing new or refurbished equipment. Ask what the warranty covers and for how long. What services and parts are covered under the warranty, specifically are the coils, coldhead, compressor, and chiller covered?
Does the sales company also offer maintenance and repair services?
While it may not be important to you whether or not the MRI sales company also offers maintenance and repair services, it can be convenient. When you purchase your new MRI machine, you can set up a maintenance contract at the same time. When the company that sells you the machine is also the one who will repair any faults, you can feel better about the quality of your purchase.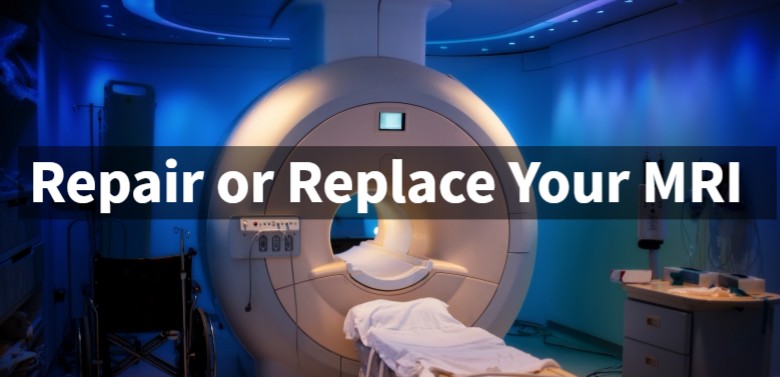 Questions to Ask About Your MRI Machine Purchase
If you have found the medical imaging equipment sales company that you feel confident purchasing your MRI machine from, there are still a few more things to consider regarding the specific machine that you intend to purchase.
How comfortable will your patients be?
Many patients are anxious about getting an MRI because of the tight, closed space in addition to the fear of what the MRI may reveal. Choosing an MRI machine with a wider cylinder may help increase patient comfort as well as choosing one with a wider table may make it possible to accommodate larger patients. Open high-field MRI machines may also be an attractive option for your client base. Noise and vibrations of the machine can also affect patient comfort. New models feature noise-control technology and higher signal-to-noise ratios (SNR) that reduces the amount of blurring caused by movement and breathing, which means your patient doesn't have to stay as still as long.
What are the end-user skill levels or training required?
A new machine means there will be an adjustment period and learning curve for staff. Does the vendor provide training or an overview of the equipment? Are reference manuals included with the machine in print or digital format? Is the machine user-friendly? A machine that your team cannot readily use is not very practical, no matter how great the image quality.
What is included with the MRI machine?
When you purchase a new or refurbished MRI machine, it is important to find out what is included with the machine. Who is responsible for supplying the initial helium supply — is it included or will you need to order some? Are parts and consumables included or will they need to be purchased separately (if they need to be purchased separately, consider this in overall cost)? Ask what warranty is included and what can be purchased, as well as a service contract.
Finding a new MRI machine for your practice doesn't need to be stressful, but it does require answering a lot of questions. If you have considered everything we have covered in this article, you should be set up well to make a sound decision on an investment. When you are looking to purchase or trade a new or refurbished MRI machine in South Florida, trust the sales team at Bravo Imaging. For medical imaging equipment sales, installation, and repair, it does not get better than Bravo Imaging. We offer new and refurbished equipment as well as service contracts and routine maintenance and repair services. For more information about our services or machines, contact us today!