At Bravo Imaging, we've been serving the South Florida and Georgia regions for the best in MRI equipment and X-ray equipment for years. Medical clinics—and even veterinary clinics—have relied on us to help service their practice with the best in technology, to ensure their patients get the best in care.
But why exactly should your medical clinic take us on? Why should your hospital choose Bravo Imaging for all your MRI and X-ray needs? We're so glad you asked! We're going to take a moment to advocate for our imaging equipment services, because we're proud of the work we've done, and think you will be impressed as well. See why Bravo Imaging should be on your radar for medical imaging services, and contact our team to get started!
We have the necessary experience (and then some).
It's no lie—MRIs are intense and extraordinary pieces of technology. The magnetism and weights, and even just the sheer size of MRI machines are impressive—and they require just as impressive skill to work with. Not only is the machinery itself intense, but it requires immense accuracy, precision, and skill to set up safely. On top of all this, you need your MRI to work, in the proper way with all the proper precautions taken.
Bravo Imaging has an excellent team of engineers and medical imaging specialists who are highly trained and skilled to work with all types of radiologic technology. You can trust that we can install and replace your X-ray and MRI equipment with the professionalism and experience you not only need, but deserve.
We help you out, from start to finish.
Bravo Imaging proudly offers installation on MRIs and X-ray equipment, but that's just the beginning. We also provide incredible service and maintenance, which serves as a further testament to our team's experience. Instead of replacing your entire MRI machine or portable X-ray machine, you can simply contact Bravo Imaging to see if we can provide the necessary repairs. Once you get an MRI or X-ray installation from Bravo Imaging, this isn't the last time you can rely on us. Rather, we pride ourselves on building partnerships with the medical clinics and facilities we work with, and would be more than honored to begin working with you.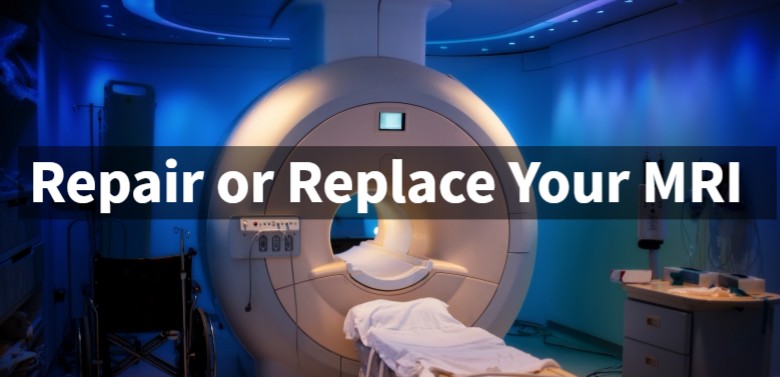 We keep your budget in mind.
Believe us when we say we understand—MRIs and ultrasound machines and X-rays are incredibly expensive pieces of technology. Necessary, but costly all the same. We offer pre-owned X-ray and MRI equipment to make your next purchase more affordable (while still providing top-notch service). On top of that, we buy used X-ray equipment, so if you need to sell your MRI or are looking to replace it, we can take it off your hands.
We think this ultimately reflects our commitment to our clients. You are doing an extraordinary job providing for your patients, and we want to make your job easier whenever we can. You shouldn't have to get caught up with expenses in order to give the best in medical care.
We can meet practically all of your needs.
Is your clinic growing faster than you anticipated, and that one MRI machine is simply not cutting it? We've got you covered, with our mobile imaging solutions. We can customize an imaging unit that can work as a temporary or long-term technology source, ensuring that your practice can continue with medicine as usual. Want to replace your MRI but need to get rid of your current one? Give us a call! We buy pre-owned MRIs and other X-ray equipment from medical facilities. Did you recently buy from another MRI supplier, but the machine is suddenly malfunctioning? Not to worry! Our service and maintenance crew is happy to take a look.
No matter the situation or scenario, you can trust that Bravo Imaging is the imaging equipment service company that you can depend upon. With Bravo Imaging at your side, you can sell your MRI, purchase new MRI equipment, finally get that portable X-ray machine, or get service and maintenance performed in a timely and exceptional manner. We truly pride ourselves on being able to do it all, and we'd love to work with you. See the difference in our imaging equipment service by contacting us—we're sure we offer services that will have you saying "Bravo."